Description
OYN-X WIFI SMART VIDEO DOORBELL
Brand: OYN-X
Product Code: OYN-X WIFI SMART VIDEO DOORBELL
KEY FEATURES
Very easy Installation
PIR Motion Detection
Push Notification alerts via the mobile app
2 Way Audio
 High Definition Image
1.7mm Wide angle lens
IR Night Vision – 3m
Motion Detection
Records Video to SD Card (supports up 32GB, optional)
Long Battery Life – Up to 6 months between charges
Control the doorbell from multiple devices via the app
This great Smart Video doorbell supports motion detection that will send push notifications directly to your phone (via the app)  with the 2-Way audio function you can speak with your guest directly from your phone no matter where you are. There is an on-board battery which will last approx 6 months per charge.  This WiFi doorbell comes with a mounting bracket, wall plugs, locking screws and a micro USB cable to charge the doorbell.  The Smart Doorbell runs on your mobile phone using the WeCSee app,  this is available on both iOS and Android devices. SD Card not included.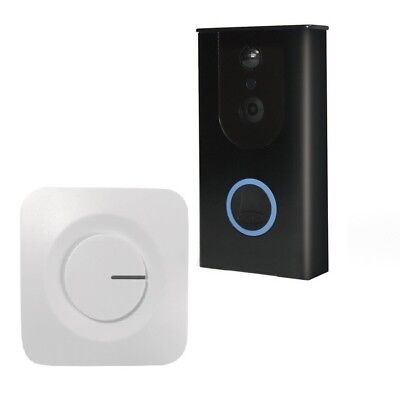 DOORBELL INTERNAL CHIME ADD ON for just +£15
Optional Indoor wireless plug-in Chime Bell unit
. 
Simple one-click pairing setup
. 
Just plug it in any mains power socket.
38 melody options
Including Christmas carols, happy birthday or simple Ding Dong !
4 levels of adjustable volume
Flashing LED when ringing
If you require any information please call us on 0116 3191313 or send us a message https://electricstationltd.co.uk/contact-us-2  and click to find us on Google – Click Here